South Africa has been on my mind for years, inspiring daydreams of endless adventure. The nature of this land is a living tribute to our roots, since it is said that South Africa is the cradle of humanity. It is a place where you'll experience nature with all it's                  unforgiving wildness, alongside the best in luxury stays – if it's what you so desire.
Kruger National Park is one of the greatest Natural Parks I have ever been to – the park is the size of a small country itself, in fact it's about the same size as Israel or Wales!
Thousands of animals live freely inside the Kruger: leopards, elephants, lions, rhinos, hippos, zebras, jackals, impalas, cheetahs, hyenas, wild dogs, buffaloes, giraffes, warthogs, crocodiles, kudus, and over 500 species of birds… you certainly feel meek among all of them.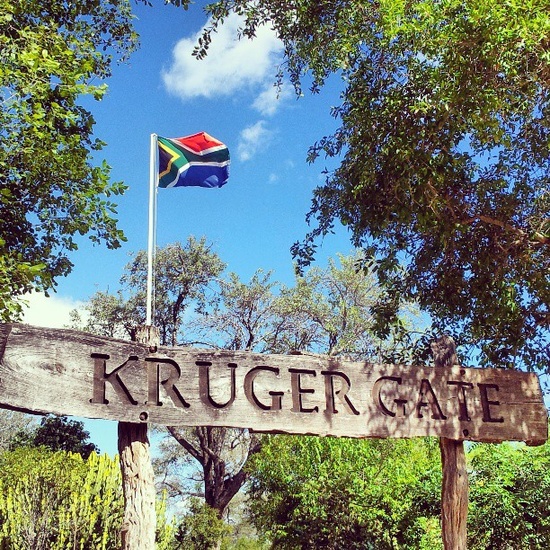 The park has 9 gates, and we entered from Nelspruit, in Mpumalanga. Thos was the      unforgettable way into our unforgettable experience:
From the moment you walk through the entrance, you are sharing the space, face to face, with all the animals and their powerful instincts. Its an exciting environment full of noises, smells, shadows, and movements that warn of the presence of other inhabitants of the park.
It is very important to walk around with official guides who are familiar with Kruger's animals. When you come across them, you are in a visibly physical inferior position, so enjoy the experience with caution and respect.
During our first game drive, very early in the morning of a beautiful May day, we got charged by a rhino! It is a really fast animal really despite its huge size. Our guide and driver reacted just in time giving a loud knock on the hood: "Bang!" and a loudly               screaming "Uooooh!!", which held the Big One back just before it slammed into our car. The loud noise dissuaded him… we were pale, the power of the rhino was intimidating. Intense moments like these, are certainly best remembered after any experience.
Unfortunately, we were truely "frozen", so we could not take a picture of our friend there, I am sorry!
Here is a picture of his peers: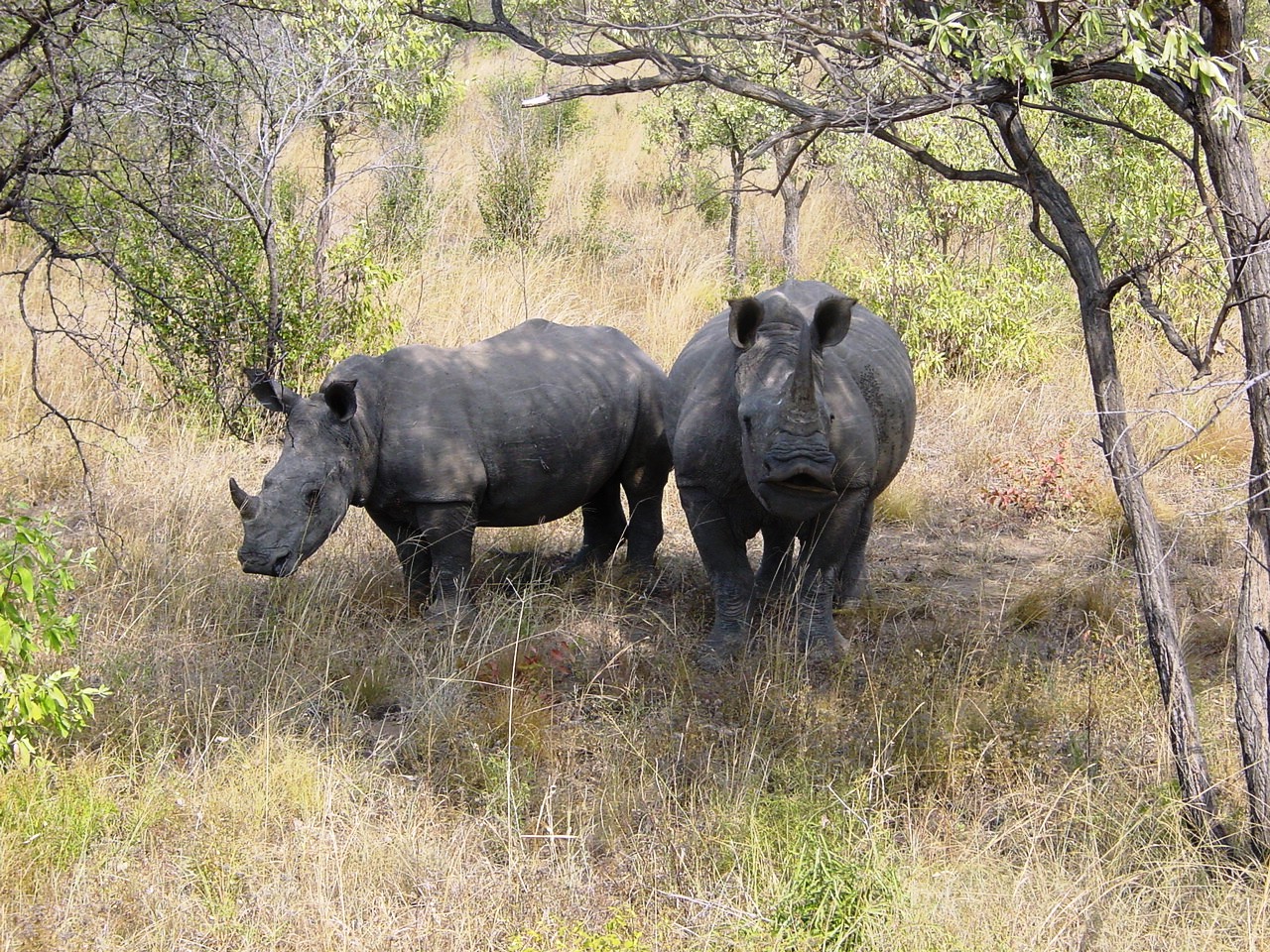 A million and a half visitors come each year to Kruger National Park, but its extensive size – 352kms from north to south and over 1.9 million acres – allow you to explore the park without meeting other vehicles: the whole landscape, the view and the wild fauna stand before your eyes in all its splendor just for you.
There are many places to stay in the Kruger. We had the chance to enjoy the luxurious Lukimbi, a Safari Lodge with world-class amenities -although limited Internet access-, located in the south area of the Park. It is not fenced, but fully accessible to all animals, since, as in the rest of the park, live freely without barriers or separation worth once you leave your room.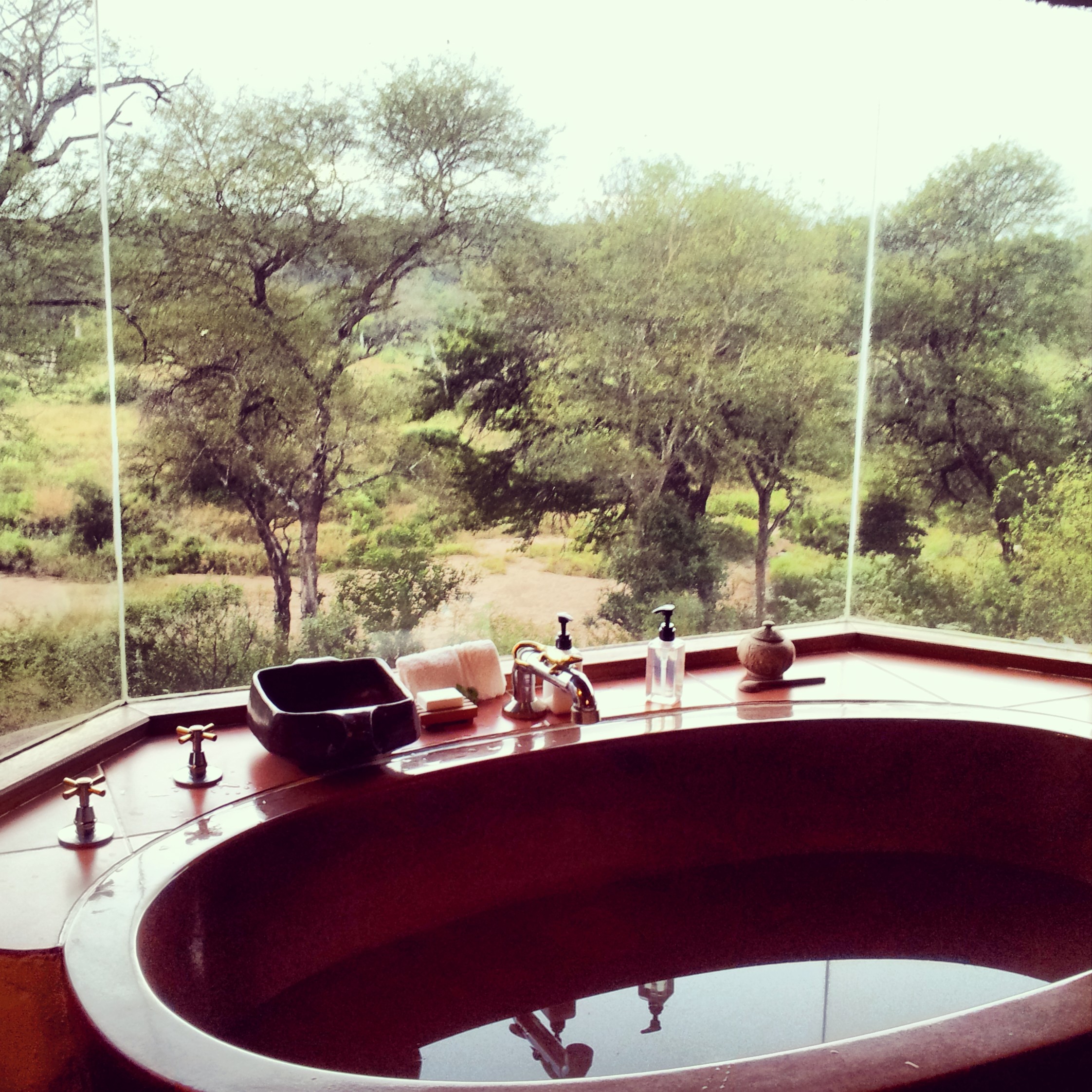 To move around the Lodge environment, get to the rooms, or the lounges, restaurant etc, it is necessary, especially after sunset, to use the company of a local guide who can detect the presence of animals around you. They can perhaps "scare you a bit" if you drop your guard.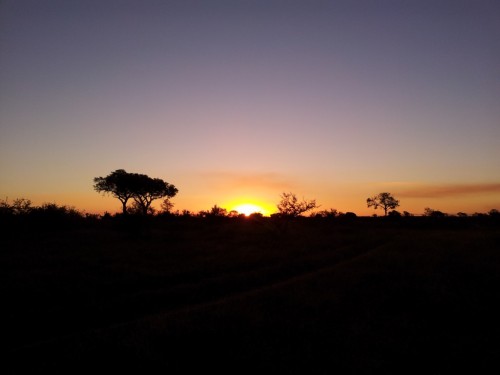 Driving or walking in groups -with a local expert- around the Kruger Park is always an amazing experience for the senses. The sunrise and sunset have a special light, the day is full of surprises, and night displays a unique clean sky where the stars truly shine like    diamonds.